Urgent Appeal to save Jemaine M. Cannon, his execution is scheduled for July 20, 2023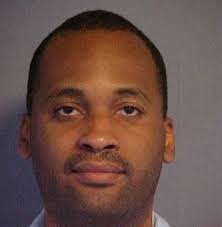 Sentenced to death:
Jemaine M. Cannon
Execution date:
20 July 2023
Place of execution:
Oklahoma death row
THE CASE:
Jemaine M. Cannon (b. 1971) is a Afroamerican inmate on McAlester death row in Oklahoma since 26 years
ago. He was sentenced to death for the killing of his girlfriend Sharonda White Clark at her home on
February 3, 1995 in Tulsa. Jemaine was on search as offender at large because he had escaped from a
working camp, where he had been serving a previous sentence since 1991.
Jemaine admitted to stabbing his girlfriend Sharonda while defending himself in a violent argument. Like
many other young people from the suburbs, he said he grew up in a violent environment and was physically
and mentally abused as a child.
The execution date has now been set to July 20 after two out of five members of the Oklahoma Parole
Board voted voted against the execution and the correctional administration postponed n all execution
dates for Jemaine and 25 other inmates, admitting that they do not have sufficient resources and
personnel.
Ivan has been a friend of Sant'Egidio for nearly 20 years as a faithful pen friend looking for new
perspectives of life and sharing.
Now that the execution has been set for July 20, 2023, we want to pray for Sharond's family and Jemaine's
family for strength and consolation and we huddle together with Jemaine in compassion and firm
renunciation of any chain of revenge and violence, and ask that his life be spared.