Let's still support Pervis Payne, because there is no justice without life!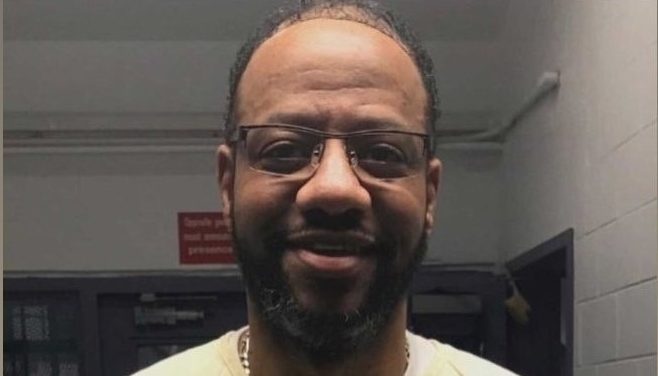 Sentenced to death:
Pervis Payne
Execution date:
Date not communicated
Place of execution:
Tennessee USA
The State of Tennessee had set Pervis Payne's execution date for December 3, 2020.  On September 16th, Tennessee judicial authorities had admitted the DNA test for Pervis Payne, long requested by the man, which could prove his innocence. A broad international campaign raised the case, with the support of many. On Oct. 27, three Tennessee bishops from the dioceses of Nashville, Knoxville and Memphis had urged Republican Governor Bill Lee to halt Pervis Payne's execution. Read more https://cruxnow.com – Thousands of people from around the world have sent petitions, including through this site. Tennessee Governor Bill Lee had granted Pervis Payne a temporary stay of execution until April 9, 2021, stating that the execution was being postponed due to the COVID-19″ pandemic.
This good news rekindled hope that his life could be saved, our battle continued, supporting the legitimate request for DNA testing! But now April 9, 2021 is almost here. On April 1, 2021, the Tennessee Supreme Court ruled (https://www.tncourts.gov/press/2021/04/01/statement-pervis-payne-execution-date) that the stay of execution for Pervis Payne set by Governor Bill Lee should expire on April 9, that until that date the Court has the power to set a further one, and that the execution will not take place on April 9, 2021 anyway.
We ask those who can make decisions for Pervis' life to further postpone the execution date in order to reconsider with even greater awareness all existing and urgent reasons for clemency.
Pervis Payne has been sentenced to death by the state of Tennessee over 30 years ago.  He has always maintained his innocence. Arrested in 1987 in the house where he had tried to rescue his neighbor Charisse Christopher and her children, fatally wounded by a stranger. He had no criminal record.  The judicial authorities never accepted the evidence and appeals in his defense.  Payne is mentally disabled, but never exhibited any behavioral problems.
While we stand in sympathy with the victims for the painful and most unjust loss of an entire family, we firmly believe that no reparations can be made by putting a human being to death.
There is no justice without life. There is no justice without considering, even in the face of a greater evil, the reasons for mercy.  We ask those who can decide for life to carefully consider every possible alternative measure in the name of clemency.