Appel urgent pour Quintin Philippe Jones, condamné à mort au Texas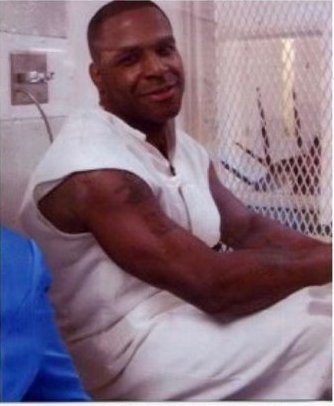 Condamné:
Quintin Philippe Jones
Date de l'exécution:
19 mai 2021
Lieu de l'exécution:
Huntsville, Texas - Etats-Unis
Quintin Philippe Jones a été condamné à mort au Texas, son exécution serait la première depuis juillet 2020.
L'histoire
Dès novembre dernier, l'État du Texas avait fixé la date de l'exécution de Quintin Philippe Jones au 19 mai 2021. Il y a plus de 20 ans, un jury du Tarrant County a reconnu Quintin coupable du vol et de la mort de sa grand-tante, Berthena Bryant. Vingt ans ont passé depuis, et Quintin, aujourd'hui âgé de 42 ans, s'est repenti pour le crime qu'il a commis alors qu'il était un jeune homme de 20 ans, violent et toxicomane. Aujourd'hui, c'est une personne différente, gentille et attentionnée. La sœur et l'arrière-petit-fils de Mme Bryant – la grand-tante et le frère jumeau de Quintin – lui ont depuis longtemps pardonné et salué sa conversion et demandent maintenant à l'État du Texas de ne pas avoir à subir la grande douleur de son exécution.
Veuillez signer et partager cette pétition adressée au Texas Board of Pardons and Paroles et au gouverneur Greg Abbott, en les exhortant à accorder la clémence à Quintin et à commuer sa peine en une peine de prison à vie. L'exécution de Quintin serait la première dans l'État du Texas depuis le 8 juillet 2020.
Nous demandons à ceux qui peuvent décider de la vie de Quintin de reporter la date d'exécution afin de reconsidérer avec encore plus de conscience toutes les raisons existantes et urgentes pour la clémence.
Nous compatissons avec les victimes et leurs familles pour la perte douloureuse et injuste d'une vie, mais nous partageons la ferme conviction qu'aucune réparation ne peut être apportée en mettant un être humain à mort.
Il n'y a pas de justice sans vie. Il n'y a pas de justice sans considérer, même face à un mal plus grand, les raisons de la miséricorde. Nous demandons à ceux qui peuvent décider en faveur de la vie d'arrêter et d'examiner attentivement toutes les mesures alternatives possibles au nom de la clémence .