Randy Halprin, scheduled to be executed on October 10 2019, received a stay!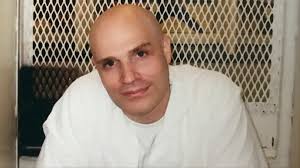 Sentenced to death:
Randy Halprin
Execution date:
Date not communicated
A REQUEST FOR CLEMENCY FOR RANDY ETHAN HALPRIN
Before you is a petition to save the life of Randy Ethan Halprin who currently resides on Texas Death Row, scheduled for execution on October 10th this year.
Randy, and 6 other individuals (referred to by the media as 'The Texas 7'), escaped from The Connally Unit near Kenedy, Texas, on December 13th, 2000. Following the escape, the men carried out a robbery of the Oshman's Sporting Goods Store in Irving, Texas, when regrettably, a Police officer who arrived at the scene was shot and killed.
Leading up to the night of the robbery, Randy continuously expressed his reluctance to co-operate, thus frustrating his co-defendants who eventually assigned him the role of ONLY grabbing clothing and supplies.
Randy was not comfortable with guns, he did not grow up around guns, or gun culture, and made it known to his co-defendants that he did NOT want to carry a gun on that night. His trial testimony also reflected this:
"You know, I, before the robbery, I even told them, I'm not going to go in and carry a gun and there was a little argument and they made it very clear that, you know, it was, you know, their way or the highway. And so I told them I wasn't going to pull a gun and they said, fine, just gather clothes, grab a shopping cart, and gather clothes."
Randy was NOT one of the shooters, and he is NOT guilty of capital murder. His gun was NEVER fired, and was checked over by several of his co-defendants who confirmed that fact. When the gunfire erupted he found himself in a very unfamiliar and surreal situation at which time he fled the scene in fear, causing him to be shot in the foot in the process. In summary, seven people were involved in the robbery, but the State's own ballistics experts can only conclude that five guns were fired. Neither Randy nor his co-defendant, Patrick Murphy (acting as getaway driver), were involved in the shooting of the Officer.
On January 22nd, 2001, Randy surrendered peacefully when Police tracked the men down in Woodland Park, Colorado. He was charged with the Capital Murder of a Police Officer, and sentenced to death under the controversial Texas Law Of Parties. This law allows the State to execute everyone involved in the robbery as 'parties', regardless of their role, or whether or not they were one of the shooters.
Randy did NOT receive a fair trial. Various affidavits and sworn statements from Randy's surviving (and now deceased) co-defendants, were kept from the jury – these documents re-affirm the fact that Randy's gun was NEVER fired, and that Randy was NOT one of the shooters. His co-defendants also swore that had they been called to testify in his trial on these issues, they would have done so.
Other crucial documents and evidence were kept from the jury in Randy's trial. Each time evidence in Randy's favour was brought up, the Judge who presided over the proceedings removed the jury from the courtroom and prevented the evidence from being admitted. There is also evidence that supports Randy's case which was regarded as hearsay by the judge, despite the many official documents in existence to support that evidence.
More recently (May 2019) following an extensive investigation conducted by Randy's lawyers, it was discovered that the Judge (Judge Vickers Cunningham) harboured religious bias and racial bigotry, and evidence was gathered where the Judge referred to Randy as "the f*****' Jew" and "a g*******d k**e."
With a scheduled execution date of October 10th, it's alarming that the State want to execute Randy so hurriedly, ignoring the evidence that supports his innocence of capital murder, and denying him a fair trial in accordance with his Constitutional rights.
Our hope is that Governor Abbott will commute Randy's death sentence, as he did in February 2018, when he granted clemency to another man on death row who did not kill, but who planned to kill. We are calling on Governor Abbott to show the same mercy to Randy, who did NOT kill, and did NOT plan to kill ANYONE.
We respectfully ask for your help and support in saving Randy's life by signing our petition. We cannot say it too many times: Randy is NOT a killer, and did NOT plan or intend to murder ANYONE.
Please share this petition everywhere you can, and also visit our website www.randy-halprin.net for more information about Randy's case.
Time is running out, and we must bring pressure to bear on those who can intervene and commute Randy Halprin's death sentence.
We thank you for your time, and your support.
The Friends and Supporters of Randy E. Halprin