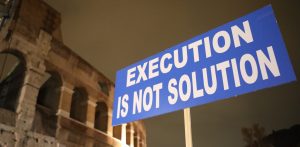 Sant'Egidio transforms requests for help from death row, from abolitionist organizations and from convicted friends and relatives into petitions. Appeals sent to the Governors or to various relevant bodies can help get the sentence commuted or the case reviewed. With a signature you can help save a life.
Request for Parole to Gary Johnson, elderly and on dialysis, due to Covid-19 risk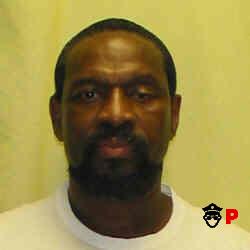 Support for Gary: Sign and support on change.org/ohiosavegary

Gary Johnson was incarcerated since 1983 and then given a death sentence, which was commuted in 2010. Since then, he has been serving life to thirty years in Pickaway Correctional Institution. We strongly believe that Mr Johnson has plenty of reasons to mantain his own innocence, as he has always been doing.
In prison, he has been going to school to improve his education. Actually he has graduated from 2 colleges and succesfully attended culinary classes and every program required on his correctional schedule: involved with the Gavel club and excellent artist and writer.
He was able to keep fruitful pen pal relationships in the State and abroad, most notably since Christmas 2008 with Sant'Egidio group of people with disabilities in Florence, Italy, sharing common interests in art and friendship amongst people of all countries and creed.
Since 2016 he is eligible for parole, but on first hearing the Board, while appreciating international supporters' letters (Pursuant to R.C. § 5120.66 "Laura's Law"), just sent him to a new hearing. At May 2021 actual parole schedule, Mr Johnson would have been already incarcerated for 38 years, which is most part of his own lifetime.
Mr Johnson turned 70 this May 2020 in Pickaway, amidst most serious coronavirus outbreak and threat. He is presently treated for diabetes and in the dialysis unit: this could make him even more susceptable to most serious outcome in case of Covid19 infection.
Mr Johnson has just been tested negative to Covid19 four times and is now on quarantine under National Guard and Ohio DRC control in common housing with Covid-19 convalescent people: on virus outbreak turmoil much of his own property was taken, but which is much worse, he has seen too many friends dying around him, inside and out.
His own sister, Mr Robin Whitsett, is just waiting for him at her home in Cleveland, warranting safe and proper housing, together with affordable access to basic healthcare resources for older population.
Almost forty years have passed since his crimes and he has been duly serving his sentence.
Huntsville (Texas) - United States
Ramiro Ibarra is sentenced to death for the ferocious strangling of a teenager in Waco, and…
Sign up
Thank you for your support! Governor Bill Lee has given Pervis Payne a stay of execution…
Sign up
We learn from an article published in the BBC News by Tatsiana Melnichuk and Tatsiana Yanutsevich…
Sign up