Urgent appeal to save Ruben Gutierrez's life from execution in Texas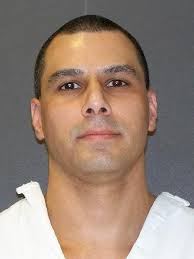 Sentenced to death:
Ruben Gutierrez
Execution date:
16 June 2020
Place of execution:
Texas – USA
We would join in a strong mobilization, Ruben Gutierres is scheduled for June 16
Urgent appeal to sapere Ruben Gutierrez's life from execution in Texas
Sadly, also Texas would ignore the forced pause from Covid-19 emergency and an execution schedule was set on next June 16 for Ruben Gutierrez, who since years is pen pal to friends of the Community of Sant'Egidio.
We do not resign ourselves and we would join in a strong mobilization, sharing an urgent appeal to Texas governor: there is no justice without life!
RUBEN GUTIERREZ: The Case
On September 5, 1998, in Brownsville, Ruben Gutierrez and codefendants, Rene Garcia and Pedro Gracia Garza, Jr., killed an 85-year-old woman, Escolastica Harrison, in her mobile home park. Gutierrez and his co-defendants entered into the victim's office with the intent to rob her of money she kept in a safe. She was stabbed to death several times in the head.
Ruben was sentenced to death in 1999, although he participated to the robbery, but did not kill the woman.
Garcia, his co-defendant, who had accused Ruben, was sentenced to life-imprisonment.
Gutierrez had an execution date scheduled for September 2018 but was granted a stay in August 2018 when his then-attorney Margaret Schmucker filed a motion asking to be taken off the case due to lack of experience relevant experience for an appeal that would could include a demand for DNA testing.
By the time the court agreed to appoint new attorneys to the case, the execution was less than two months away, so Gutierrez was granted a stay because his new attorneys argued that they needed more time to learn about Gutierrez and to examine the massive case record.
Ruben, aged 43, has been for long a pen pal with some members of Sant'Egidio.
0 petitions signed but we would like to arrive at 1000
Sentence suspended