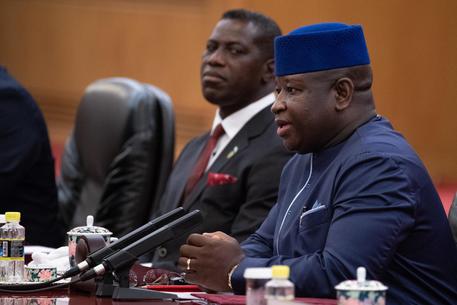 FREETOWN, OCT 08 – The president of Sierra Leone, Julius Maada Bio, has signed the bill abolishing the death penalty in the Country. The signature comes after the parliamentary vote in July, which had decided to replace the death sentence with life imprisonment or a minimum of 30 years in prison.
"As a nation, we have today exorcised horrors of a cruel past," Bio said in a statement, adding that capital punishment is "inhumane". "We today affirm our belief in the sanctity of life," he added.
The Community of Sant'Egidio accompanied the abolitionist process in this West African country. Some Sierra Leonean ministers of justice have participated in the conferences organized annually for the overcoming of the death penalty in the world.
The last execution in the Country occurred in 1998 when 24 military officers were sentenced to death due to an attempted coup the year before.
Sant'Egidio, in addition to expressing satisfaction with the president's decision and his important statements, will continue to work for the defence of the right to life and for Africa to become, after Europe, the second continent without the death penalty.