Let's stop this injustice now
International Webinar #stand4humanity #nodeathpenalty
November 30, World Day Cities for Life – Cities against the Death Penalty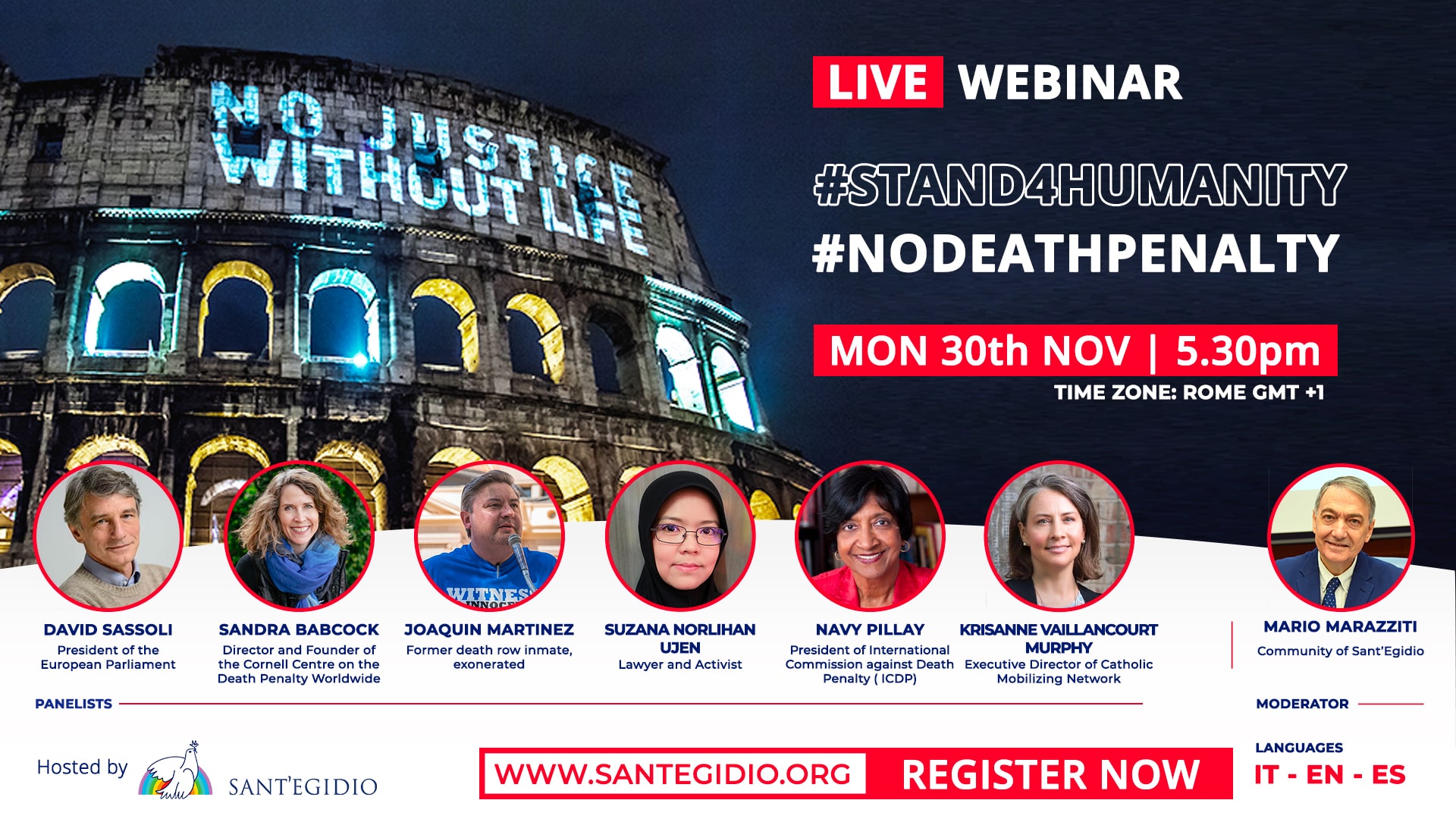 Let's stop the death penalty now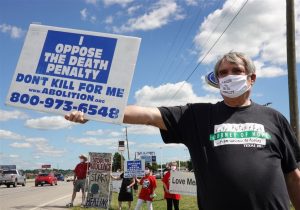 November 13, 2020
Remembering Bill Pelke, an ordinary man, in whose life a terrible event caused a great change for him and for the whole movement against the death read more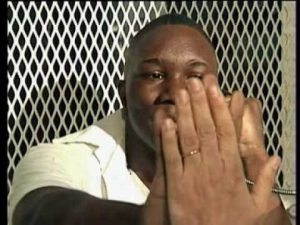 On October 27, we remember Dominique Green,
young African-American sentenced to death, a friend of ours since 1995
Dominique was put to death in Texas on October 27, 2004, he was 30 years old. The letters of this young African American man on death row inspired the campaign for the abolition. His request not to be forgotten and his history of pain is still relevant in the lives of many others who are in the prisons of the world where he takes his life. Read more: DominiqueGreen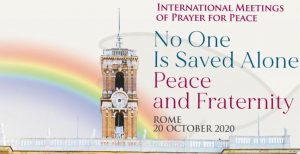 20 october 2020
Christian beliefs lead to opposition to death penalty, patriarch says
ROME — Opposition to the death penalty is the "logical and moral consequence" of recognizing the dignity of all human life and of believing that each person deserves the possibility to repent of his or her sins and crimes, said Ecumenical Patriarch Bartholomew of Constantinople.
While in Rome for a prayer meeting for peace with Pope Francis, the Orthodox patriarch spoke to Vatican News Oct. 20 about his reading of Pope Francis' recent encyclical, Fratelli Tutti, on Fraternity and Social Friendship.
Read more:  https://cruxnow.com/vatican/2020/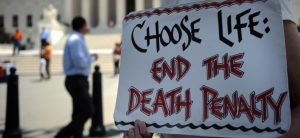 10 October 2020
In a capital trial the lack of effective defense attorneys marks the difference between Life and Death
2020 UN RESOLUTION ON THE MORATORIUM
Joint declaration by Council of Europe Secretary General and EU High RepresentativeOctober 10, 2020On the occasion of the World Day against the Death Penalty, the EU High Representative and the Council of Europe Secreatary General called on all Members of the United Nations to support the Resolution on a Moratorium on the Use of the Death Penalty at the 75th session of the UN General Assembly in December 2020
The death penalty in the world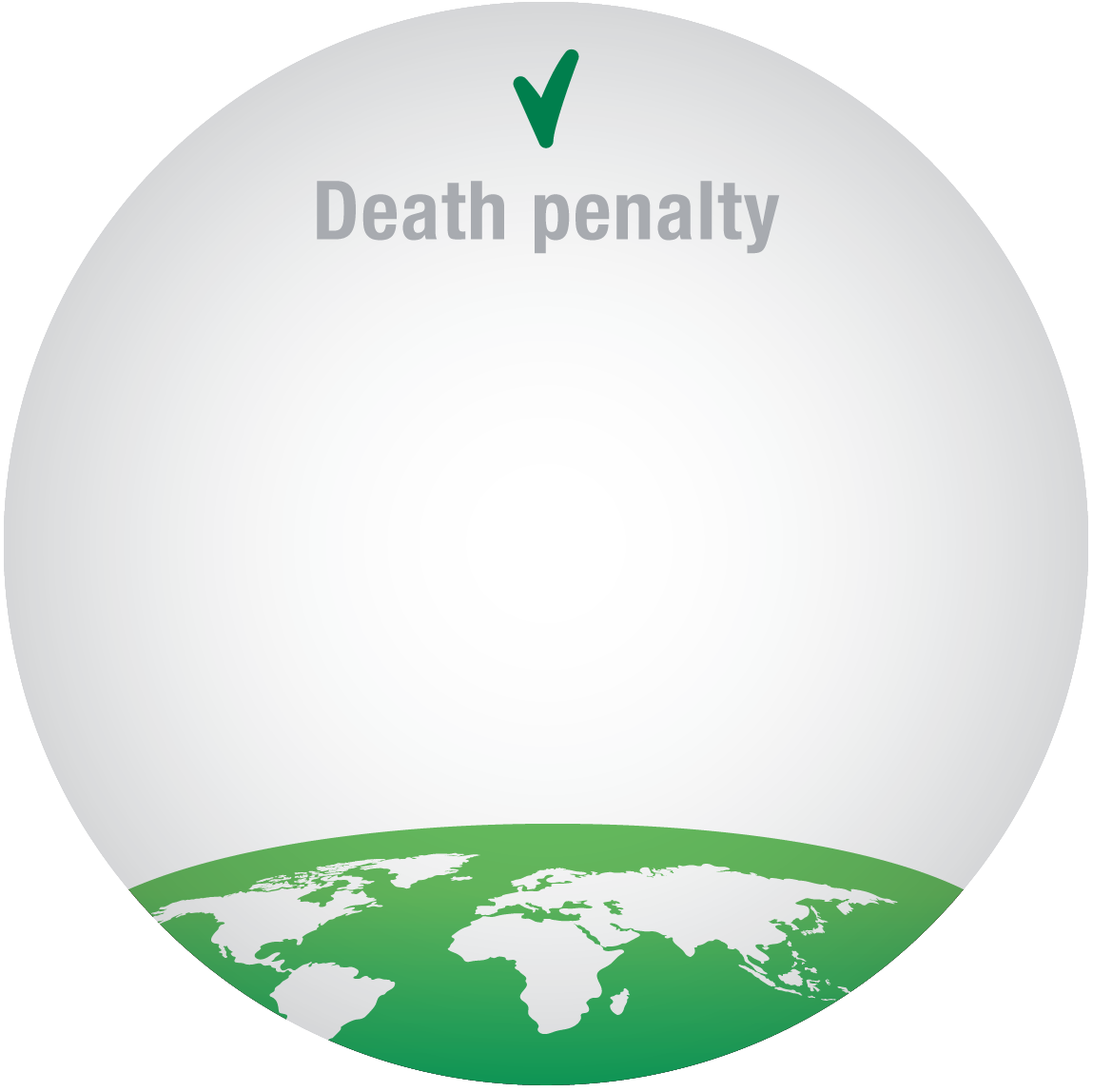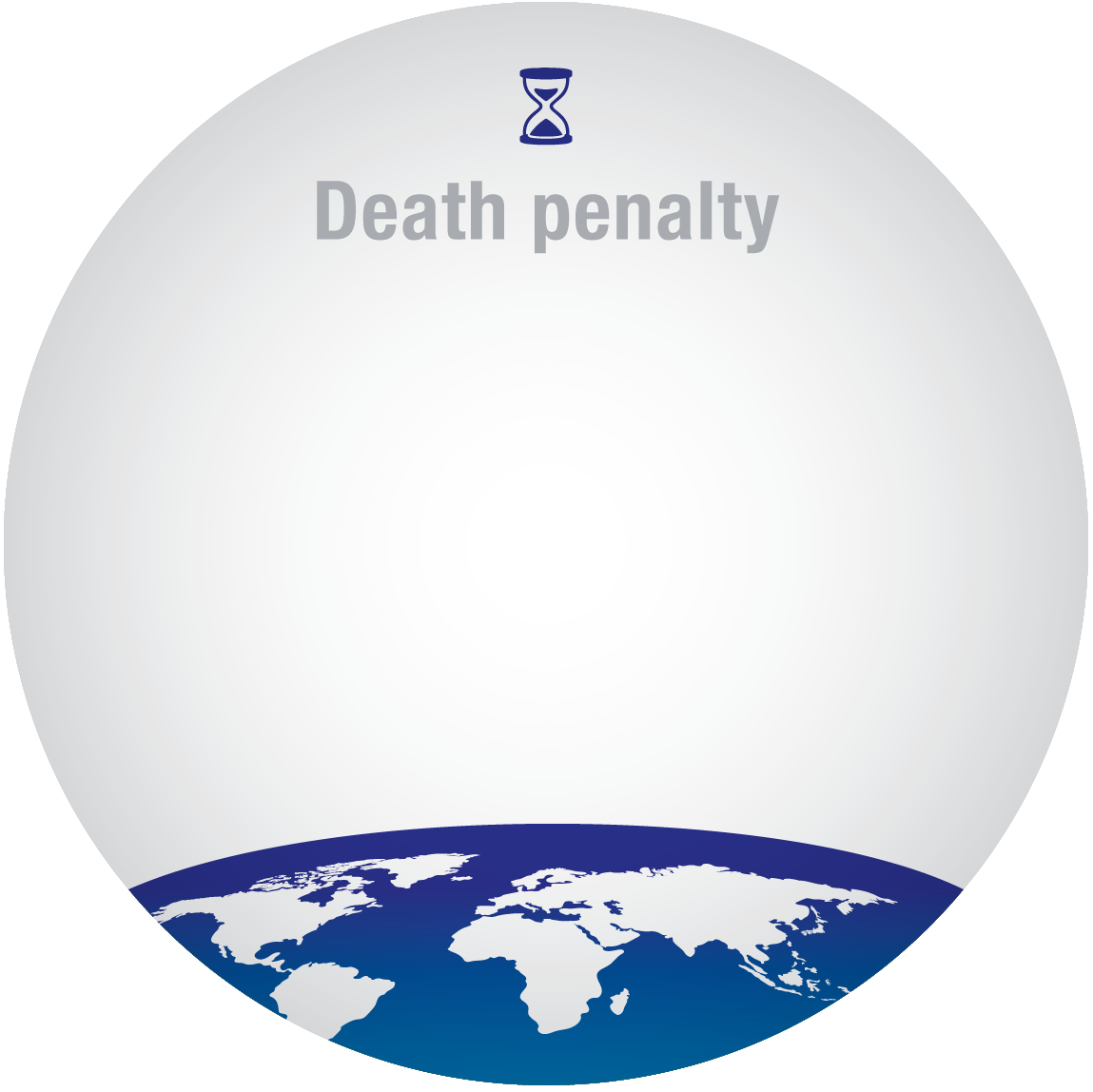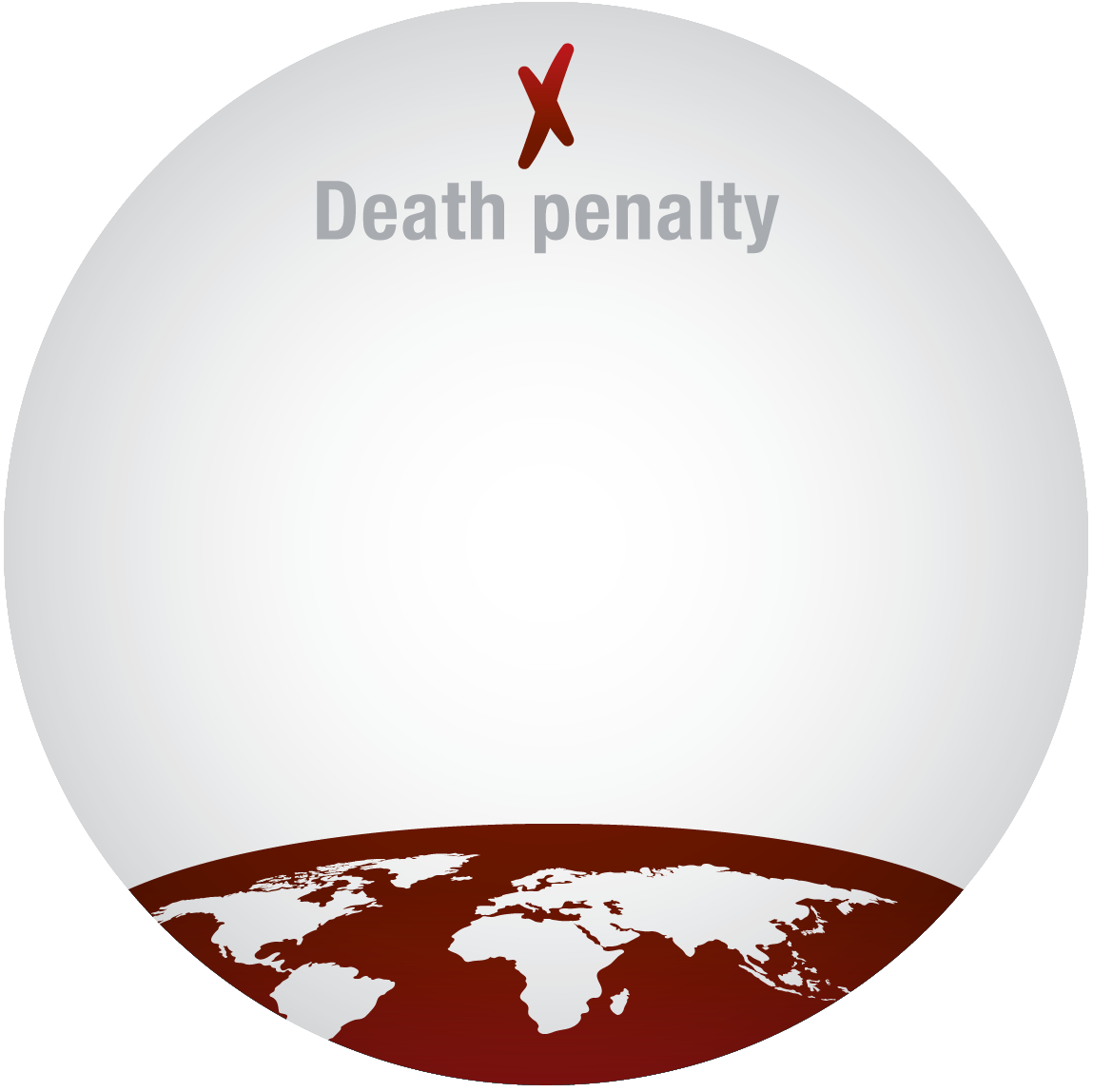 Venezuela
Punishment abolished

Vanuatu
Punishment abolished

Uzbekistan
Punishment abolished

Uruguay
Punishment abolished

Hungary
Punishment abolished

Ukraine
Punishment abolished

Tuvalu
Punishment abolished

Turkmenistan
Punishment abolished

Turkey
Punishment abolished

Trinidad and Tobago
Active penalty

Togo
Punishment abolished

Timor-Leste
Punishment abolished

Switzerland
Punishment abolished

Sweden
Punishment abolished

Suriname
Punishment abolished

South Sudan
Active penalty

South Africa
Punishment abolished

United States of America
Active penalty

Spain
Punishment abolished

Slovenia
Punishment abolished

Seychelles
Punishment abolished

Serbia
Punishment abolished

Senegal
Punishment abolished

Sao Tome and Principe
Punishment abolished

San Marino
Punishment abolished

Samoa
Punishment abolished

Saint Vincent and the Grenadines
Active penalty

Saint Lucia
Active penalty

Saint Kitts and Nevis
Active penalty

Rwanda
Punishment abolished

Romania
Punishment abolished

Slovakia
Punishment abolished

Dominican Republic
Punishment abolished

Democratic Republic of the Congo
Active penalty

Central African Republic
Moratoria

Czech Republic
Punishment abolished

United Kingdom
Punishment abolished

Portugal
Punishment abolished

Poland
Punishment abolished

Peru
Punishment abolished

Paraguay
Punishment abolished

Papua New Guinea
Moratoria

Panama
Punishment abolished

Palau
Punishment abolished

Netherlands
Punishment abolished

New Zealand
Punishment abolished

Norway
Punishment abolished

Niue
Punishment abolished

Nicaragua
Punishment abolished

Nepal
Punishment abolished

Nauru
Punishment abolished

Namibia
Punishment abolished

Mozambique
Punishment abolished

Montenegro
Punishment abolished

Mongolia
Punishment abolished

Monaco
Punishment abolished

Moldavia
Punishment abolished

Micronesia
Punishment abolished

Mexico
Punishment abolished

Mauritius
Punishment abolished

Malta
Punishment abolished

Madagascar
Punishment abolished

North Macedonia
Punishment abolished

Luxembourg
Punishment abolished

Lithuania
Punishment abolished

Liechtenstein
Punishment abolished

Latvia
Punishment abolished

Kiribati
Punishment abolished

Kyrgystan
Punishment abolished

Kazakhstan
Punishment abolished

Israel
Punishment abolished

Solomon Islands
Punishment abolished

Marshall Islands
Punishment abolished

Cook Islands
Punishment abolished

Iceland
Punishment abolished

Ireland
Punishment abolished

Honduras
Punishment abolished

Haiti
Punishment abolished

Equatorial Guinea
Active penalty

Guinea Bissau
Punishment abolished

Guinea
Punishment abolished

Guatemala
Punishment abolished

Greece
Punishment abolished

Djibouti
Punishment abolished

Germany
Punishment abolished

Georgia
Punishment abolished

Gabon
Punishment abolished

France
Punishment abolished

Finlandia
Punishment abolished

Philippines
Punishment abolished

Fiji
Punishment abolished

Russian Federation
Moratoria

Estonia
Punishment abolished

United Arab Emirates
Active penalty

El Salvador
Punishment abolished

Ecuador
Punishment abolished

Denmark
Punishment abolished

Croatia
Punishment abolished

Costa Rica
Punishment abolished

Ivory Coast
Punishment abolished

Congo
Punishment abolished

Colombia
Punishment abolished

Vatican City
Punishment abolished

Cyprus
Punishment abolished

Chile
Punishment abolished

Chad
Punishment abolished

Cabo Verde
Punishment abolished

Canada
Punishment abolished

Cambodia
Punishment abolished

Burundi
Punishment abolished

Burkina Faso
Punishment abolished

Bulgaria
Punishment abolished

Brunei Darussalam
Moratoria

Brazil
Punishment abolished

Bosnia and Herzegovina
Punishment abolished

Bolivia
Punishment abolished

Bhutan
Punishment abolished

Benin
Punishment abolished

Belgium
Punishment abolished

Bangladesh
Active penalty

Azerbaijan
Punishment abolished

Austria
Punishment abolished

Australia
Punishment abolished

Armenia
Punishment abolished

Argentina
Punishment abolished

Saudi Arabia
Active penalty

Antigua and Barbuda
Active penalty

Angola
Punishment abolished

Andorra
Punishment abolished

Albania
Punishment abolished

Afghanistan
Active penalty

North Korea
Active penalty

New York
Punishment abolished

Hawaii
Punishment abolished

Alaska
Punishment abolished

Washington
Punishment abolished

New Mexico
Punishment abolished

South Dakota
Active penalty

North Dakota
Punishment abolished

Mississipi
Active penalty

Iowa
Punishment abolished

Minnesota
Punishment abolished

Wisconsin
Punishment abolished

Illinois
Punishment abolished

South Carolina
Active penalty

North Carolina
Active penalty

Michigan
Punishment abolished

West Virginia
Punishment abolished

Delaware
Punishment abolished

Maryland
Punishment abolished

Maine
Punishment abolished

Rhode Island
Punishment abolished

Connecticut
Punishment abolished

Massachusetts
Punishment abolished

Vermont
Punishment abolished

New Hampshire
Punishment abolished

New Jersey
Punishment abolished

Italy
Punishment abolished

Abolished

There is a moratorium

Enable