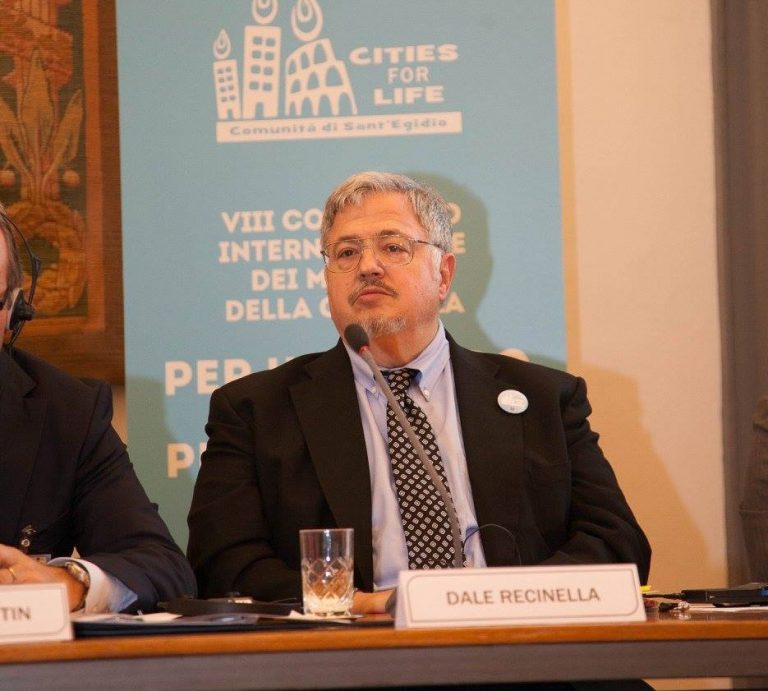 On October 10 the World Day against the death penalty is celebrated. The recent award to Dale Recinella sheds light on a history of commitment for life, alongside those incarcerated on death row.
Dale Recinella, spiritual assistant of the sentenced to death in Florida, was awarded in Rome as "Custodian of life" by the Pontifical Academy for Life. The Community of Sant'Egidio expresses its congratulations to a great friend in the campaign for a world free from the death penalty. Dale bore his touching testimony in many Cities for Life initiatives together with the Community: for him, the encounter with the atrocious suffering of the condemned on death row was at the beginning of a path of personal conversion, together with his wife Susan, which led him to a global commitment to affirm that there is no justice without life. His experience has reached also those incarcerated in a prison in the Lazio region, where Sant'Egidio has been working for many years.
Dale came and visited them while sojourning in Rome, sharing with the Community the importance of raising awareness of the injustice of capital punishment even in countries where it has been abolished for the longest time, to strengthen the sense of humanity in the society and always orient judicial systems not to revenge but to the promotion of life.
Link